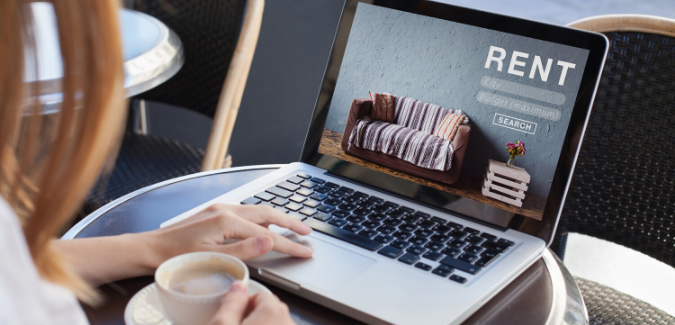 Apartments in Oakland and surrounding neighborhoods tend to be driven by the academic calendar, with most leases starting in August and lasting for 12 months. Available apartments are plentiful from March through May. Off-campus apartments are also available to rent during the summer months, however, there is less flexibility in terms of location, price, and unit type.  
To help in your search for your next off-campus apartment, we recommend using College Pads, a service for renters that the University partners with to provide both student renters and landlords a collaborative space to fill vacancies and find the perfect college apartment. College Pads also provides student renters with resources for finding a roommate or navigating the subletting process. 
Finding a Roommate  
Once you've decided to reside in off-campus housing, you can search for a roommate through *College Pads' roomate online portal.  
Subletting Your Apartment or Subleasing a Short-Term Space
Are you currently committed to a lease, but plan on studying abroad for a portion of its term? Are you looking for a temporary place to live for the summer semester? Then subletting your apartment or subleasing a short-term space might be the best solution for you.  
What is subletting?  
Subletting is a temporary housing arrangement that allows the current tenant to rent all or part of their apartment to another occupant, known as a subletter or a sub tenant.  
How does subletting work?  
The subletter lives in a leased property and pays rent directly to the original lessee or landlord. However, the original tenant remains solely responsible for ensuring that rent is paid in full and on time. They are also liable for any damages or breaches to the lease.  
When should I consider subletting my space or agreeing to sublease?  
If you are comfortable with incurring the responsibility of subletting your space, then you should consider this arrangement when you plan on being absent from your apartment for a significant period of time, such as a semester abroad or a summer spent in your hometown.  
If you need a short-term living accommodation which spans a semester or summer, then you should consider subleasing your next living space.  
How can I sublet or sublease a living space? 
Whether you are subletting or subleasing an apartment, you should ensure that there is a clear and written agreement between the lessee, subletter, and landlord. To begin the subletting process, visit *College Pads' sublease online portal.  
*Note: You will be prompted to use your Pitt login credentials to access services through College Pads